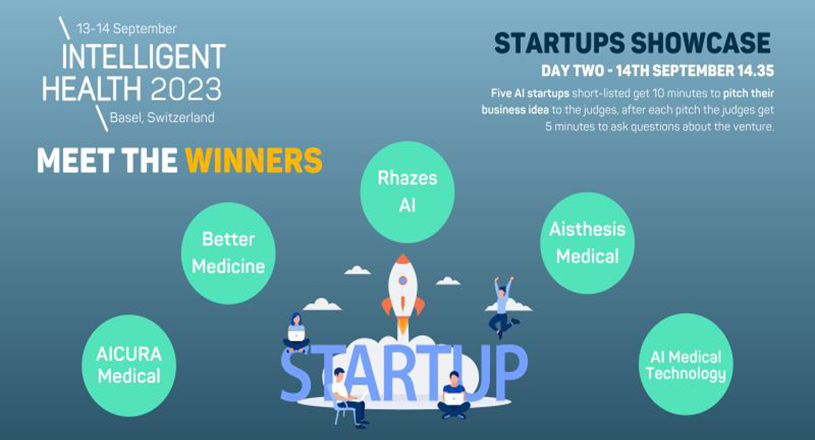 Larissa, GR - September 9, 2023
Aisthesis Medical Shortlisted as a Finalist at Intelligent Health AI 2023!
We are elated to share the fantastic news with our community! Aisthesis Medical has been chosen as one of the five esteemed finalists for the acclaimed Startups Showcase at Intelligent Health AI 2023, set to take place from 13th-14th September in Basel, Switzerland.
Our Co-founder, Vasileios Dimakopoulos, will be representing us, and we couldn't be prouder. The competition allows each startup to present a 10-minute pitch, detailing their business concept to an esteemed panel of judges. Following the pitch, there will be a 5-minute interactive session where the judges can inquire further, seeking deeper insights into the presented venture.
If you're in Basel and intrigued about the advancements of AI in perioperative medicine, we invite you to join us. It promises to be an enlightening experience, filled with innovative ideas and ground-breaking solutions in healthcare.